And now for something completely different – with apologies to Monty Python and more so to the participants in the court case (this post is probably hugely insensitive) – but, wow, this is a new situation for litigators and judges!  Debra Cassens Weiss reported this situation in the Trials & Litigation Blog of the ABA Journal: 
A purported expert on Senegalese spells and curses won't be allowed to testify in the trial of a murder defendant who claimed he was influenced by evil spirits.
Judge Juan Merchan of Manhattan found that the defense had failed to prove the witness, Cheikh Ndao, had expertise in witchcraft, the New York Times reports. The testimony was offered on behalf of Bakary Camara, who claimed he was under the influence of evil spirits when his girlfriend was murdered.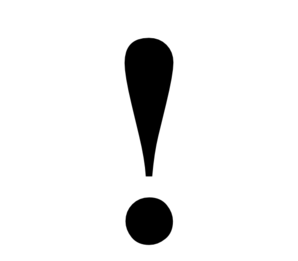 This is a criminal trial and at the state level, but what would Daubert say?  I can say with some amount of certainty, that Intota does not have spell and cursing experts.  It is also true that we would not have the foggiest about how to verify such an expert's level of expertise: does he or she have the appropriate educational background?  Certificates? Peer reviews?  Publications? The work experience piece of it may be more verifiable, as long as we are communicating with previous bosses and clients, but we would draw the line at attempting to communicate with those non-material associates who could attest to the effectiveness of said expert's spells or curses. I did find one of our experts who mentions curses in his biography, but it is in relation to the "curse of the dimensionality" which no doubt plagues us all.
Tags: Daubert, expertise areas, Qualifying Experts